RE4Industry Knowledge Transfer Seminar Finland: Key Takeaways
On 25 November 2022, the second RE4Industry Knowledge Transfer Seminar was held in Varkaus, Finland, bringing together more than 40 participants to discuss how to decarbonise energy-intensive industries (EIIs).
Greenhouse gas (GHG) emissions from EIIs such as steel, cement, chemicals and more, currently represent 14% of total GHG emissions in the European Union (EU), and they are not going down. As one of the key GHG emitters, EIIs play a major role in climate mitigation, but how can they drive down their emissions without stifling their competitiveness?
The second RE4Industry Knowledge Transfer Seminar, co-organised by ESEIA, the Ministry of Economic Affairs and Employment of Finland, the North Savo Regional Council, the City of Varkaus and the North Savo Energy Cluster hosted by Savonia University of Applied Sciences as part of the Horizon 2020-funded project RE4Industry, tried to answer that and many other questions.
The seminar took place 25 November 2022 at Warkaus-Sali Hall in Varkaus, Finland, offering a platform to debate how EIIs can reach net-zero GHG emissions by 2050. It gathered industry representatives, regional experts, academics and EU officials who reviewed climate targets, discussed barriers and explored solutions for decarbonising the sector. Here are the key takeaways.
"The systemic transition ahead of us is going to be massive"
The electricity sector is decarbonising at an accelerated rate. In 2020, the EU reached a milestone: renewables accounted for 39% of electricity production, overtaking fossil fuels as the main power source for the first time.
Despite the encouraging results, the transition to renewable energy has not been fast or widespread enough to meet our net-zero target by 2050. Besides, to make the biggest difference in emissions reduction on a global scale, we must focus on decarbonising the industrial sector, where fossil fuels remain the dominant energy source. In steel, for instance, almost three-quarters of total final consumption today is provided by coal.
"Green transition is a wicked problem," said the Vice Rector of Savonia University of Applied Sciences Mikko Vuoristo. It requires multidisciplinary actions to be effective: from new systemic thinking and new technologies to cultural change and social interventions for low-income people and regions. Most importantly, "we need to think globally, but act locally, everywhere."
Russia's invasion of Ukraine has sparked a global energy crisis, and now, decarbonisation is a strategic imperative. "Russia's brutal war on Ukraine and the weaponization of energy supply have sped up the process of providing regulatory support to clean energy deployment and supply diversification," said the Member of the European Parliament Miapetra Kumpula-Natri. "While we, as policymakers, aim to create enabling regulatory conditions, the practical change happens at the local level," she added.
Sustainability is in the heart of Finnish industries
As one of the leaders in environmental policy and sustainable development, Finland aims to be the first developed country to reach net-zero by 2035. Varkaus, one of the country's most significant industrial cities owing to its long history in energy, metal and forest sectors, is also committed to common climate goals in the North Savo region.
"Today, the city of Varkaus has developed into the centre of high competence, with several companies [such as Stora Enso, Andritz, or Sumitomo SHI FW] operating in global markets," explained the Mayor of Varkaus Joonas Hänninen. He presented the partnership between Stora Enso, a Finnish renewable materials company, and Voodin Blades, a German start-up, to develop sustainable wind turbine blades from wood, as an example of how high competence leads to new opportunities.
Another example of Finland's focus on the energy transition and the phasing-out of Russian fossil energy is the development of a hydrogen infrastructure by Gasgrid Finland to scale up a hydrogen economy in the country. According to the CEO of Gasgrid Finland Olli Sipilä, low-carbon hydrogen will be a critical enabler of emissions reduction by enabling EIIs to embed it into their processes and by replacing fossil fuels with e-fuels.
It is important to note that the energy transition, especially in the EIIs, comes with different challenges. There is no silver bullet solution to decarbonise the production of key materials. "Electrification will be key thanks to the gradual decrease of renewable power price and the conversion of natural-gas-dependent processes," said the RE4Industry Project Coordinator Alessandro Carmona.
But not all industrial processes can be electrified and will still need a form of renewable heat. That is where the RE4Industry project comes in: from concentrated solar power to geothermal energy, different options are currently being researched to determine the optimal solutions to supply a broad range of temperatures industries need.
This idea was reinforced by the Director Forecasting and Analysis at Sumitomo SHI FW Lari Temonen, who explained how oxy-fuel solutions could generate carbon-negative heat and power and support the decarbonisation of the industrial sector.
In the end, efficiency gains and the long-term viability of clean energy technologies create an opportunity for future growth, where initiatives such as the North Savo Energy Cluster could play an important role in maximising R&D knowledge and boosting sustainable development. As the ESEIA Vice-President and Former Managing Director at Regional Innovation Centre (RIC) Josef Fürlinger pointed out, climate-resilient development pathways depend on societal choices. "Alliances enable education, qualification, and innovation. And innovation is the key in making the step forward."
Waste-to-energy production in Finland
In addition to a stellar line-up of speakers and thought-provoking discussions, the programme of the RE4Industry Knowledge Transfer Seminar Finland included a site visit to Riikinvoima, a new generation power plant that uses municipal waste for clean energy production.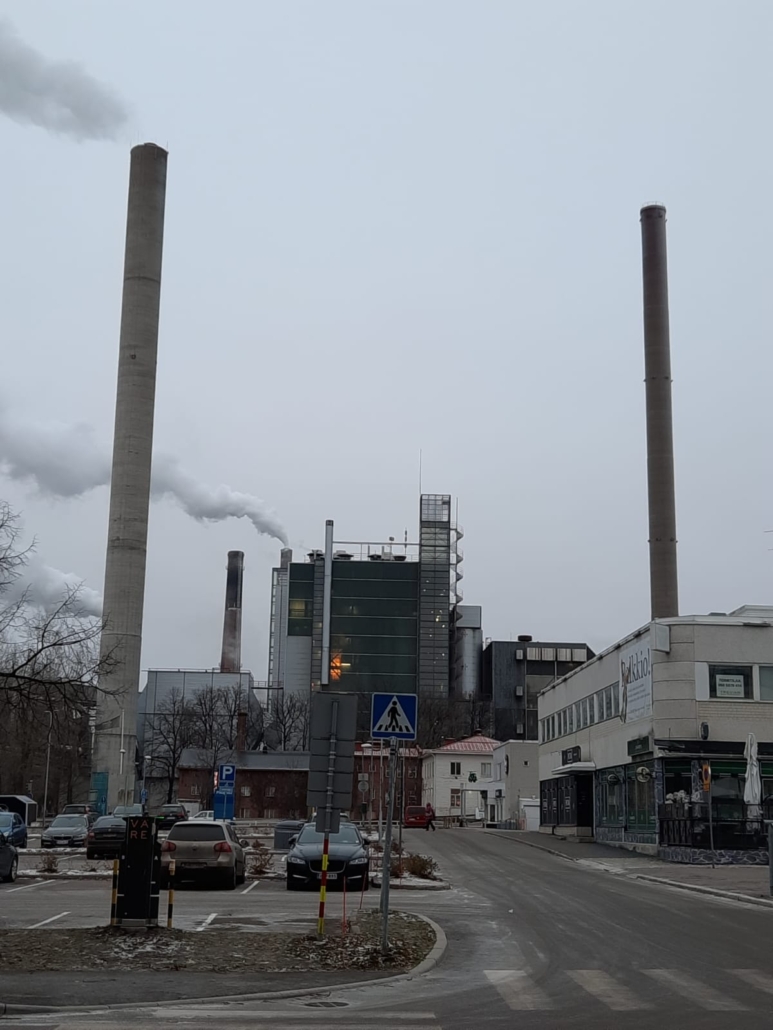 Get to know the speakers here!
More information about RE4Industry Knowledge Transfer Seminar Series events is available here.
Contact:
ESEIA Team: office@eseia.eu
https://eseia.eu/wp-content/uploads/2022/11/RE4Industry-Knowledge-Transfer-Seminar-Finland_Onsite-Participants.jpg
630
1200
Viktoriya Zoriy
https://eseia.eu/wp-content/uploads/2022/01/ESEIA-logo-small.png
Viktoriya Zoriy
2022-11-30 08:52:48
2023-03-17 12:57:15
RE4Industry Knowledge Transfer Seminar Finland: Key Takeaways